Our Vision
Hope and Area Transition Society envisions a community that is free from trauma and systemic societal challenges. A community that has vibrant individuals and families who are resilient and have a sense of belonging, acceptance and connectedness to self, family, the community and society.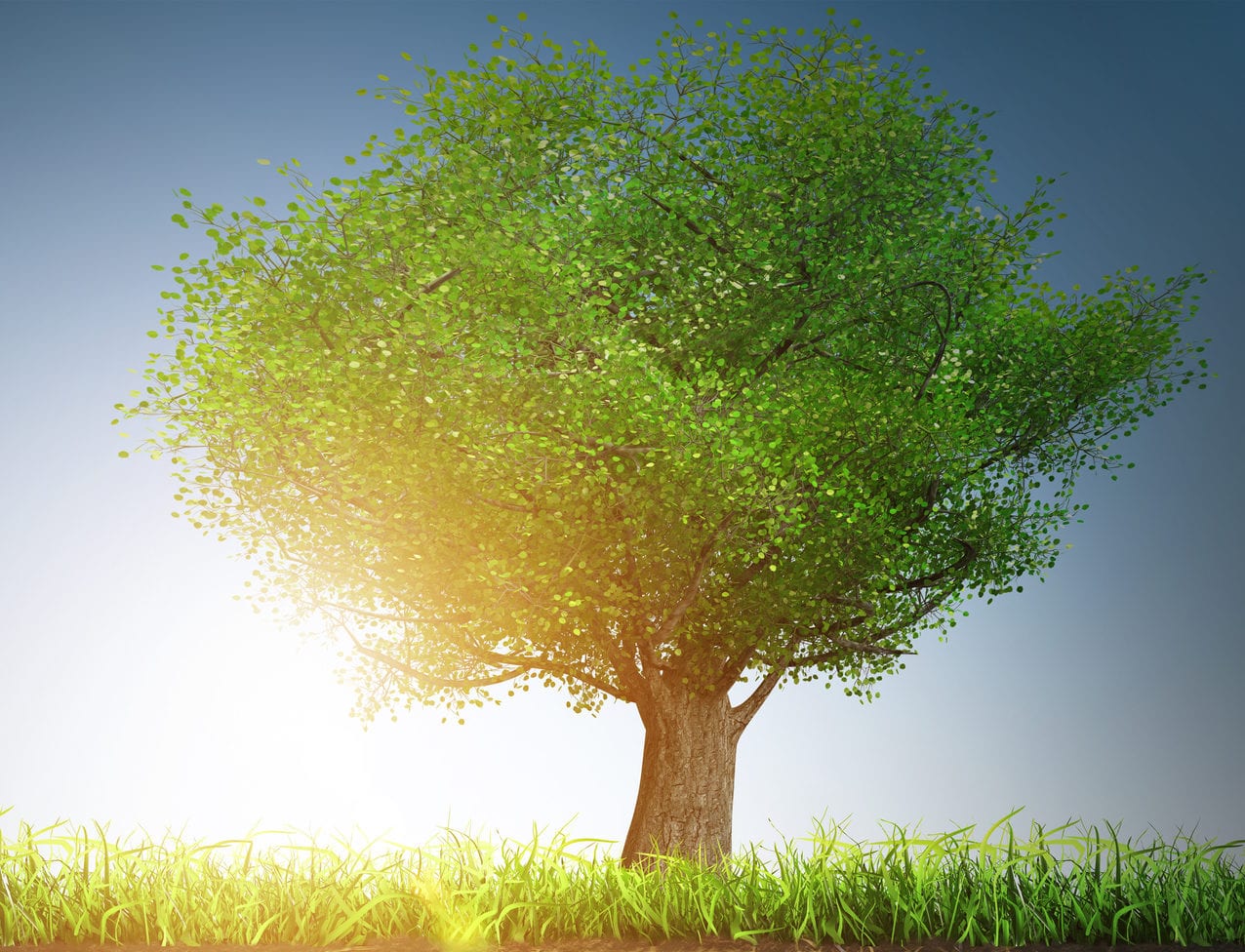 Our Mission
The Hope and Area Transition Society is a non-profit society in Hope that provides client-centered programs/services to individuals and families. Through a trauma-informed approach HATS will offer to clients and the community; services, advocacy and education to build resiliency, empowerment and inclusion.
Organizational Philosophy
The Hope & Area Transition Society's philosophical underpinnings begin with the inherent value and rights of all people; regardless of race, ethnicity, gender, age, sexual orientation, culture or spirituality. We recognize the systemic power imbalances that exist within our community, society and global village and we will continue to work toward empowering others in the reduction and elimination of these various imbalances that impact on the lives of individuals and our community.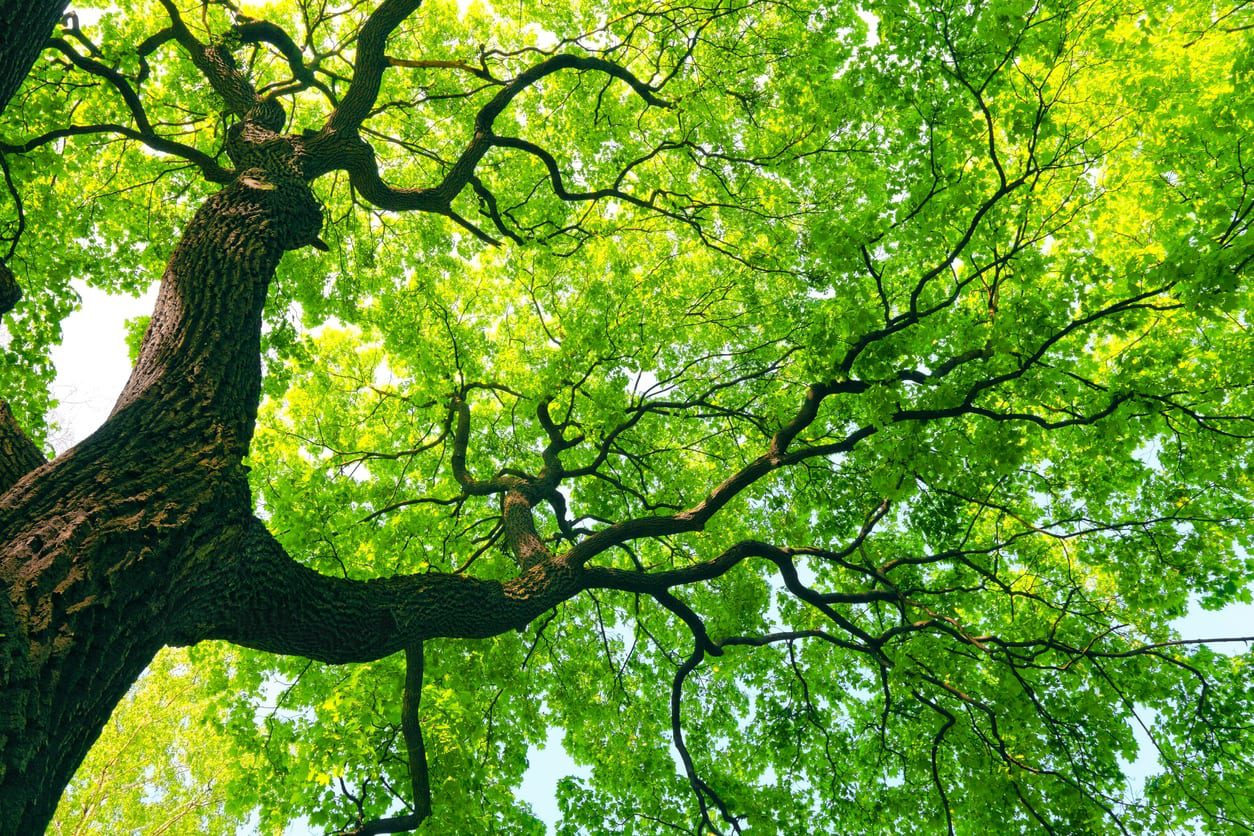 The following guiding principles illustrates how the Hope and Area Transition Society is an advocate and an activist in the promotion of relief, development and structural change in society and within the systems in which we live and work:
Provide a secure, accepting and supportive environment for all individuals who are at risk of experiencing social ills.
Provide ethical and professional services to clients, ensuring their rights and dignity are maintained and promote empowerment for the client.
Offer services such as individual counselling, support groups, information and referral to women, children and men who are affected by social ills. Advocate on their behalf when necessary.
Encourage clients, women, men and children to develop healthy self esteem and positive problem-solving skills by identifying and building upon their own resources.
Provide information to clients on the dynamics of social issues and its effect on all family members and the community.
Provide information and education to our community stakeholders and partners on the services and programs that we offer.
Provide advocacy for clients in their efforts to gain access to resources and services by working cooperatively with existing agencies, social services and service-oriented clubs.
Provide information and referrals to other community agencies that meets the ongoing needs of clients.
Raise awareness in the community about social issues through education and prevention programs.
Collect information and participate in research to reach a better understanding of the dynamics of social issues.
Provide ongoing Staff and Board development programs.
Statement of Values
The Hope and Area Transition Society value the right of all people to live free from abuse, addictions, and poverty. We provide a variety of programs designed to educate, encourage and support those seeking to change their circumstances while respecting the following values:
Equality and fairness
Safety and security
Empowerment and autonomy
Opportunity and choice
Dignity and self-worth
Compassion and understanding
Diversity and inclusiveness
Rights and freedoms
Family and community
Respect
The promotion of education and
awareness
The process of transition in individual lives
The stated values of the Hope and Area Transition Society are not an exhaustive list, nor can we, as an agency, made up of diverse staff, Board members, and community stakeholders define each value as an absolute. Each value holds a different significance and meaning to the reader.
The purpose and intent of defining the Hope and Area Transition Society's values is to demonstrate what are important foundational values which are embedded into the delivery and approach of the programs and services that we offer.
Trauma Informed Practice
Hope and Area Transition Society provides programs and services through a Trauma-informed approach. Through integrating an understanding of past and current experiences of violence and trauma into all aspects of service delivery. The goal of trauma-informed systems is to avoid re-traumatizing individuals and support safety, choice, and control in order to promote healing.
The Hope & Area Transition Society is governed by a Board of Directors, which conducts its business practices in a Governance Model.
The Board of Directors is the ultimate authority in the operation of the Hope & Area Transition Society; they are responsible for approving recommended policies, for ensuring new policies are put into effect, and that they are properly administered by the Executive Director.
For more information on becoming a Board member send inquiries to [email protected] or 604-869-5111 ext 231.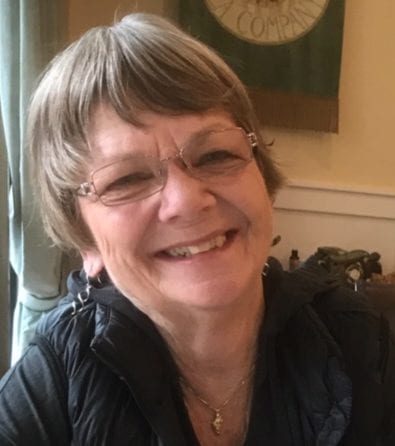 Marianne Cameron
Board Secretary
I have been a member of Board of Directors of the Hope and Area Transition society for the past four years currently filling the role of secretary.
I am a retired emergency room nurse having worked many years in Burnaby Hospital as Assistant Head nurse and subsequently at Fraser Canyon Hospital. Having been involved first hand in accessing health care and social services for patients/clients in my nursing role, I have been happy to serve this community as a board member of HATS.

Read More
I have a personal interest as well because I have a brother who has been helped in so many ways with his chronic mental health issues by Mental Health Services and am personally aware of problems and resources available.Retirement in Hope has brought many opportunities for outdoor activities, church involvement, community service (active with Fraser Canyon Auxilary) and pursuing personal interests such as gardening, quilting, and hospitality. We have been blessed to also travel extensively in the past 15 years.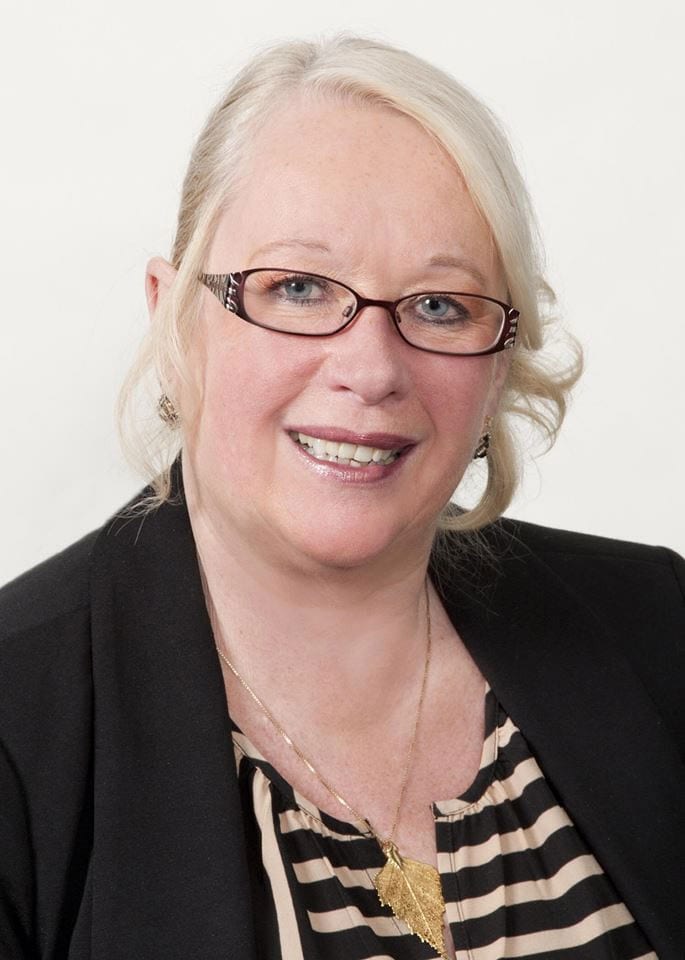 Susan Johnston
Board Chair
Susan was born in Bathurst, NB. Susan Johnston has worked for the Govt of NWT, Yellowknife, NWT and throughout the Eastern Arctic, she has held many notable positions in her career, just to name a few; Susan was a Flight attendant NWT Airways, she worked in Employment and Immigration Security, she worked as a RCMP Civilian Member in Telecommunication and as a Legal Assistant with Kennedy Jensen, Barristers & Solicitors.

Read More
Susan was owner and operator of Bea's Cottage and Gift Shop in Hope. She and her husband have lived in Hope for 33+ years and Susan has sat on many Boards and volunteered with many organizations; Sto:lo First Nations; Hope and District Chamber of Commerce; Mount Hope Seniors; Hope Brigade Days; Hope Community Services; Hope Flight Fest; Fraser Health; Fraser Valley Library; Fraser Valley Regional District. Susan also was a Councilor with the District of Hope and held the position of the first female Mayor for the District of Hope. She has recently retired as a panel member for the Employment and Assistance Appeal Tribunal and has been a Board member with the Hope and Area Transition Society for 3 years.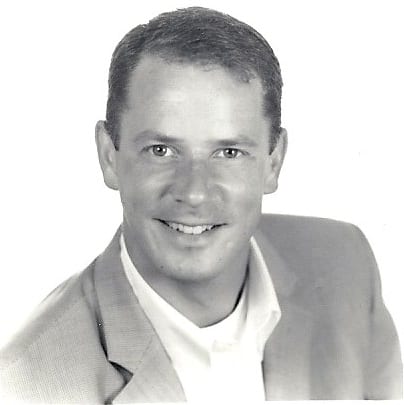 Kent McKinnon
Board Member
Kent McKinnon operates a management consultancy business based in Hope B.C. working with retailers and their manufacturing partners to create efficient business processes supported by technology. Kent began his career at The Overwaitea Food Group while attending Hope Secondary School, working in several store locations in B.C. after graduation before moving to the Langley Head Office as a Business Analyst and then onto the role of Solution Advisor for JDA Software Group in Scottsdale Arizona.

Read More
Kent values the natural beauty of Hope and all of the people who call it home and enjoys volunteering time with local groups whose small efforts may lead to a more just and verdant community.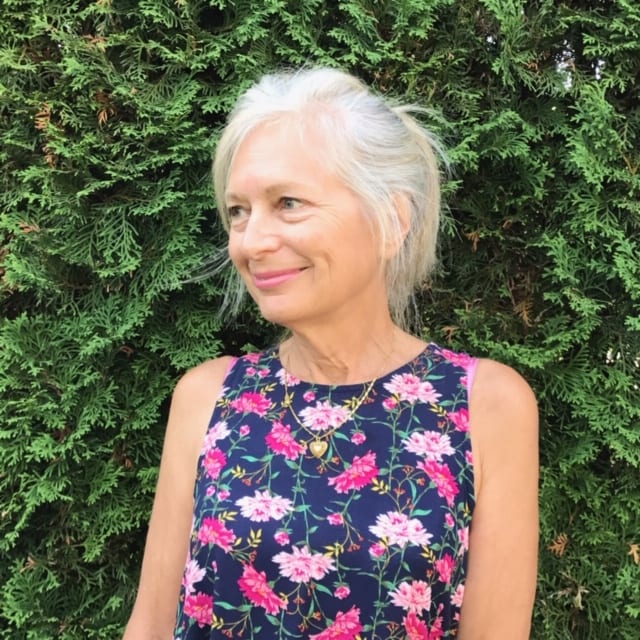 Nancy Hutsul
Board Member
I am a retired Abbotsford School District teacher now living in breath-taking Hope.
During my twenty years in the classroom, I became a specialist in both Indigenous and Gifted Education, developing a project-based style of instruction that connected students with elders and experts in their communities. I later joined my daughter in running a fun-filled event-planning business that operated between Vancouver and Agassiz.
Read More
Projects have always been my number one hobby. Our attic teems with paper, paints, costumes, vases, boxes of extra plates and tumblers, and a pop-up tiki-hut, "just in case". My husband is a patient man.
I value the learning and the connections I have made through volunteering. This has included services for inmates, children in need and mental health. I am particularly grateful for my membership in the Board of H.A.T.S. where I serve on the Finance and Building/Capital Project committees. When I read the pages and pages of summary reports for all of our programs I imagine the faces of real people getting genuine support. I am left hopeful and inspired.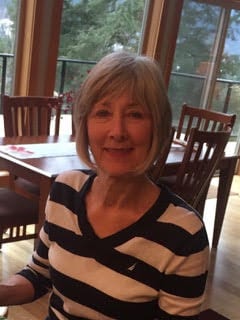 Marg Millar
Board Member
Marg Millar is a retired Public Health Nurse who worked most of her career in Hope and the surrounding area. She graduated from UBC with a BScN, worked in several communities, backpacked around the world, then settled in Hope with her husband, where they raised two daughters.
Social programming has been an important aspect of her work.

Read More
She joined a small group of community members about thirty years ago, and together was able to fund Hope's first Transition House. Working on the board of HATS today, with its expanded scope of practice, has been enormously rewarding for her.
As home to Marg and her family, Hope remains a quiet, beautiful town, where many of its citizens work together to make it a great place to live. Recreation opportunities such as hiking, cycling, skiing, kayaking, and yoga, are all right outside her front door. How good is that?
Patricia Daws
Board Treasurer
HATS Treasurer for a few years, passionate about the multi-faceted work of HATS and the amazing talented staff running many services to benefit the residents of Hope and area, specifically interested in the Transition House and Emergency Shelter. Currently a retired from Real Estate and department store management. Years of volunteer work with Hospice, Arts Center, Music Academy, Symphony Orchestra, Childrens Musical Theatre and BC Hydro Power Pioneers.

Read More
Current hobbies include portrait painting, hiking, crocheting blankets for Children's Hospital, playing scrabble (addiction) and cribbage, jigsaw puzzles and reading.
Rose Peters
Board Member
We thank Rose for being our board member.  Photo and Bio to be updated.
Bronte Roberts
Board Member
New board member in 2021 — Photo and Bio Pending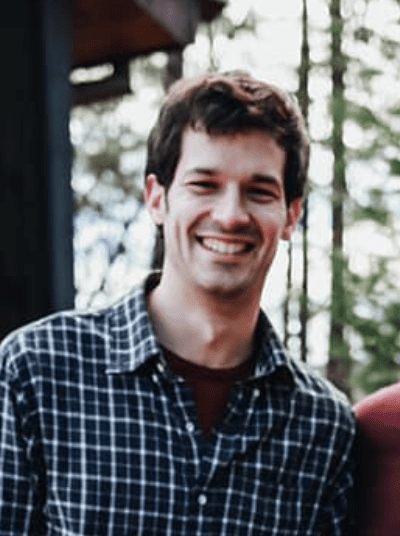 Jake Giles
Board Member
Jake joined the board in 2021.
Husband to Beth and father of five boys, Jake has lived in Hope for almost 10 years, serving as the Associate Pastor of Youth and Children at Grace Baptist Church (GBC).  Jake is originally from Texas (but asks that you don't hold that against him)!  He has worked in various ministry jobs over the years in TX, IL, TN, and now BC.    His work with the children and families of our community (as well as previous work at a children's home in Tennessee) have convinced him of the need for strong social services and compassionate care providers.
Read More
In his time at GBC Jake has tried to emphasize a relational ministry, so while he spends much of his time organizing various programs and events for youth and children, one of his main goals has been to create space for positive meaningful relationships to happen in our community.
Jake has also volunteered time by coaching the high school boys basketball team.
Hope and Area Transition Society provides services, advocacy and education to build resiliency, empowerment and inclusion.
Main Office: (604) 869-5111
400 Park Street, PO Box 1761, Hope, BC V0X1L0
House of Hope Emergency Shelter: (604) 869-7574
650 Old Princeton Hwy. Hope, BC V0X1L4
Jean Scott Transition House: (604) 869-5191
I acknowledge our agency provides services within the traditional, ancestral and unceded territory of the Stó:lō and Nlaka'pamux.