The Hope and Area Transition Society would not be without trailblazers such as our beloved Jean Scott. Our roots our founded in her memory and we are indebted to her passion, compassion and vision.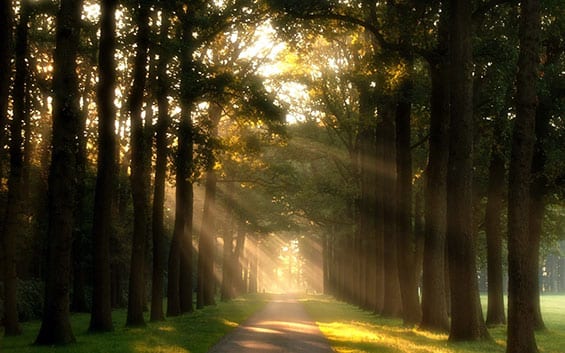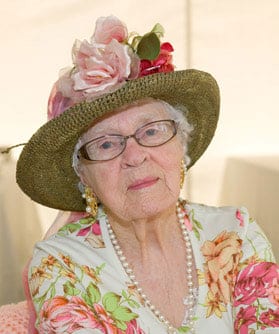 Jean Scott spent her lifetime as a community activist and feminist both locally and nationally. Her time was devoted to causes that promote social justice, women's equality and the rights of the common person.
She was the first woman to receive an honorary doctorate degree from (then) the University College of the Fraser Valley.
Jean firmly believed that what we do now gives strength, courage and encouragement to those who are following us and that we ought to give credit to those who carried the very difficult campaign forward when women were disenfranchised and little more than household
adornments to the men in their lives.
In her efforts to advance towards women being recognized as full persons, Jean suffered through years of meetings of the (Vancouver) Labour Council and heard the same message "We got a dime for the men and a nickel for the women."
From 1946 to 1971, Jean was a member of the Negotiating committee, served as the local's president and was often on the picket line.
Promotion of women's status was a broad and never-lessening endeavour for Jean, predominantly in the area of women working for wages and/or salary.
As the B.C. female representative to the
Canadian Labour Congress' committee to present a Brief to the Royal Commission on the Status of Women, Jean was given wide opportunity to speak and work on behalf of women both in and out of the labour movement.
First in Victoria and later in Chilliwack, Jean has served on a Board of Directors for Transition House since the beginning of shelters for abused women.
Jean served as Vice-President for the Upper
Fraser Valley Transition Society and was instrumental in her support of a Transition House opening in Hope.
Jean used this platform to promote the advancement of women, regardless of gender, religious persuasion, political stripe, colour or social status of the audience — or, as a matter of fact, whether the audience is one, or one hundred.
The Jean Scott Transition House in Hope, B.C. was officially named on October 19, 1997.
From our origins as a committee addressing the need for a Transition House for women and children fleeing domestic violence, to the largest non-profit organization in the Fraser-East, serving people from all corners of the community, our focus has always been 'our clients.'
1992
A feasibility study was conducted to determine the need of a Transition House in Hope, this study was called the Eastward Bound report, it was identified that the next phase would include programs, efforts on public awareness, completion of an effective data-gathering system and a concerted search for suitable locations. It was felt that in early 1993 that an interim facility
1993
A 4-member of Board of Directors was formed and the Transition House opened in a leased home, 4 staff were hired to deliver Support Services.
1994
Agency Constitution was adopted with the purpose to:
Provide refuge for women and their children who are victims of physical or psychological abuse in their family
Provide support services to women who are victims of family violence
Educate the general public about family violence and promote greater understanding for victims
Solicit or borrow funds necessary to further the objects of the society
Provide women who are victims of family violence with information on their options and choices of actions without prejudice or bias for or against those options and choices available to all women in this society.
1995
Permanent location of Transition House was secured through a forgivable mortgage through Canadian Mortgage and Housing under their Shelter Haven grants. The Children Who Witness Abuse program become a permanent program offered to the community.
1996
The School-Based Violence Prevention Pilot Program was created and offered to 3 schools in the Fraser-Cascade School District. The VPP provided education and awareness to students from K-12 on the types of abuse, bullying, safety plans and healthy relationships. This program continues today and is well-established in the School District.
1997
The Hope Transition House was officially renamed the Jean Scott Transition House and the Children Who Witness Abuse program was established.
2005
Stopping the Violence Program was added, and the Transition House secured funding to operate 24/7 365 days a year, ensuring that women and children would remain safe and secure.
2005
A Job Creation Partnership program was secured to provide a 'needs assessment and homeless study' for the community of Hope.
2007
Constitution was amended to include the provision of services and programs to women, children and families afflicted by social issues, which impair them in the development of healthy choices and lifestyles. The Substance Use services was added to the menu of growing programs and a store front location was leased to offer Substance Use services and Domestic Violence Counselling programs.
2008
The agency expands again and adds Homelessness Services to the delivery model, which included a Homeless Outreach Program. The agency has outgrown its leased space and moves to 895 – 3rd Avenue.
2009
HATS works collaboratively with the School District and the Ministry for Children and Family Development to create a pilot program in the community of Boston Bar which intends to increase social and emotional competencies for students who are faced with a variety of complex challenges. The Ministry for Children and Family Development continues to fund this program today.
2009
Work is done to establish a Housing First model in the delivery of services for the Homeless population. The Thunderbird Motel project begins housing the at-risk population and those with complex barriers and challenges.
2010
The Aboriginal Education Council had noticed the success of the Boston Bar program and approached HATS to design a similar program for the Aboriginal students in Agassiz and Hope High Schools. Aboriginal Mentor Program was introduced, this program continues to this day in Hope.
2011
A joint research project with Mennonite Central Committee produced a Homeless report highlights the challenges and complexities of homelessness in rural communities.
2012
The Emergency Shelter program opens with 4 shelter beds.
2014
Service Canada provides funding to conduct further research on the homelessness issue that impacts Hope and surrounding area, funding continues into 2016 to highlight the need and in late 2016 a Caseworker is secured to do outreach to the homeless and at-risk population.
2015
The Youth and Family Services programs were added to help support and build capacity in the families that are connected through the Ministry of Children and Family Development.
2015
As result of research through the Homeless Partnering Strategy Funds an additional Homeless Outreach worker was added.
2016
As a result of research through the Homeless Partnering Strategy Funds, funding was secured through Lu'Ma Native Housing for an Urban Indigenous Homeless Outreach Worker.
2016/2017
Purchased 400 Park Street, this would now be the permanent location of Hope and Area Transition Society.
2017
Youth Coordinator and Mental Health Substance Use Community Outreach positions established through enhanced funding from Fraser Health Authority.
2017
Decision to adjust how homeless services are delivered in the community is made, the low-barrier housing that had been supported since 2009 at the Thunderbird Motel is dissolved and an outreach model is implemented.
2018
BC Housing purchases a facility to open a 20-Bed Emergency Shelter, with plans to open a 40-bed Supportive House facility in 2020.
2019
Future plans to build a Youth Centre with 8 housing units for youth and to build Second Stage Housing and permanent long-term housing for women and children fleeing domestic violence.
2020
March 2020 a global pandemic shuts down our world, as an organization we pivot how we deliver our services and programs.  Operational procedures change and throughout the course of the COVID-19 pandemic services and programs are maintained.
2020
Public Engagement for a 52-unit Supportive Housing facility was not successful in rezoning.  BC Housing, HATS and community partners continue to lobby the District for housing options for the most vulnerable
Over 25 years of service to the community of Hope and surrounding area, services and programs continue to grow and expand. Hope and Area Transition Society is dedicated to the professional, ethical work that we offer in collaboration with our many local and Provincial partners.
Hope and Area Transition Society provides services, advocacy and education to build resiliency, empowerment and inclusion.
Main Office: (604) 869-5111
400 Park Street, PO Box 1761, Hope, BC V0X1L0
House of Hope Emergency Shelter: (604) 869-7574
650 Old Princeton Hwy. Hope, BC V0X1L4
Jean Scott Transition House: (604) 869-5191
I acknowledge our agency provides services within the traditional, ancestral and unceded territory of the Stó:lō and Nlaka'pamux.