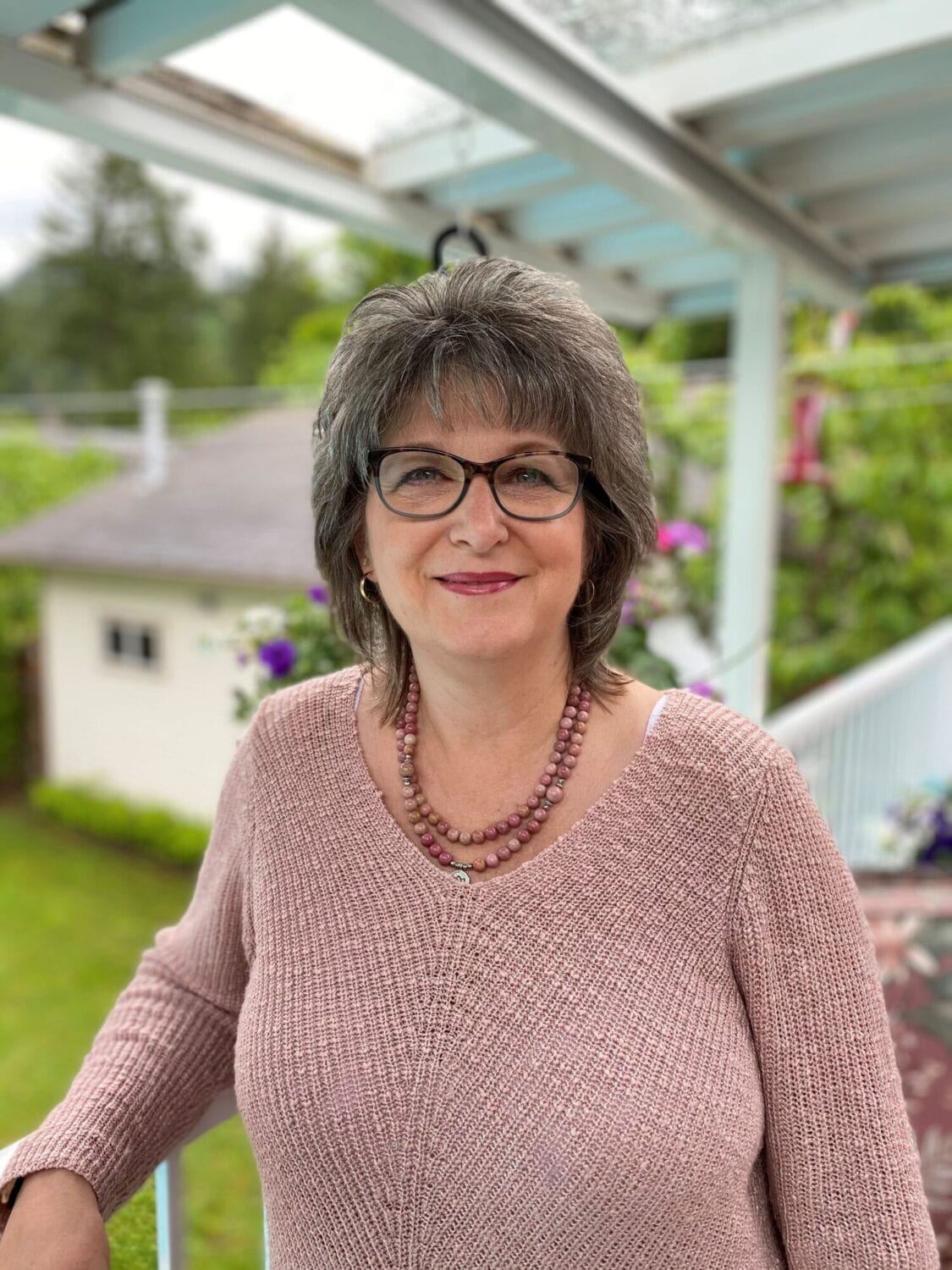 "It has been a privilege to be able to do what I have done for so many years in my community, bringing programs and services to help enhance individuals and family's quality of life."
Gerry Dyble
Gerry Dyble has been the Executive Director for Hope and Area Transition Society since it was a small non-profit in 1998, Gerry with the support of her team and Board of Director's has grown the agency into the largest non-profit in Fraser East.
Holding a Master's Degree in Business Administration, she has an eye to business and understands social issues and the complexities and challenges faced by many.
She has held various Provincial committee and Board positions, advocating for rural and remote communities. She spent 7 years as a District of Hope Councillor, using the knowledge and networks gained through local politics she continues to raise difficult conversations within the community and bring forth emerging issues to local, Provincial and Federal delegates.
2022 AGM Message
My report for the 2021/2022 year acknowledges the traditional, ancestral and unceded territory of the S'ólh Téméxw (Stó:lō) and Nłeʔkepmx Tmíxʷ (Nlaka'pamux) territories. Specifically, the communities of Peters, Sho'hamel, Chawathil, Yale, Union Bar, Spuzzum, Boston Bar and Boothyrod. We are embraced and protected by the mountains and are nourished by the flow of living waters from the Coquihalla River down to the Fraser River. The richness of this natural beauty sustains and breathes life into us. Thank you for sharing your territory with us. Writing an annual report requires capturing the highlights and significant events of the past year. However, I have to wonder if we stopped to consider the significane and the highlights in each day, and the gratitude for what is present in each moment, rather than noting the grand events in an annual reflection, that we honor each day by showing up and being present in our world and that we claim the day to be meaningful and have importance in ourlives, how might this change the trajectory of living in the present moment? Heat domes, atmospheric rivers, extreme cold weather events, highlights some of the challenging external elements that we naviagted last year. Along with these factors, the navigation of day-to-day situations, with our cleints continue to be close to our hearts. Lack of housing, social injustice, poverty, discrimination, oppression and inequities, just to name a few make up the mountian that we climb daily with our clients and climb we do, putting one foot in front of the other.
The signifance of the past year can be summed up into a word "humanity". Defined as compassionate, sympathetic, or generous
behaviour or disposition. As human beings we seek, love, kindness, care, compassion and accpetance. The state of humanity, shows up
each day in the staff who demonstrate these qualities and this showed up and shone through on November 14, when it was required of us to step into a natural diasater which was unprecedented. The HATS team came together to show our spirit of love and kindess to strangers, to our community and to each other. What some of the staff had to say about this natural diaister was, "Leadership who make decisions and staff who are willing to do what is needed". "All of our staff that I worked with had good attitudes about pivoting to do what was needed." I thought when the pandemic hit us in 2020 that I could not have been more proud of the team, this natural diaister superseded how we rallied in 2020. With the challenges comes the successes, these include the continual support for seeing Supportive Housing become a reality in a new location, garnering continued funding for our clients who are impacted by COVID and supporting them in ways to maintain housing, and meeting their basic needs. We continue to work as a team, pivoting our programs and services as necessary, increasing our social media presence and working collaboratively with our community partners.
This report is dedicated to our clients, for many the services that HATS offers sustains them, where they can find comfort, refuge, non-judgemental support, a place to laugh, cry, celebrate and grieve. For those clients that we lost this past year, your life journey touched us, and you were a blessing to this world. We are honored to be part of the journey and we will continue to walk this journey together.
I will close with these words from the Dalai Lama, "if we wish to ensure everyone's peace and happiness, we need to cultivate a healthy
respect for the diversity of our peoples and cultures, founded on an understanding of this fundamental sameness of all human beings."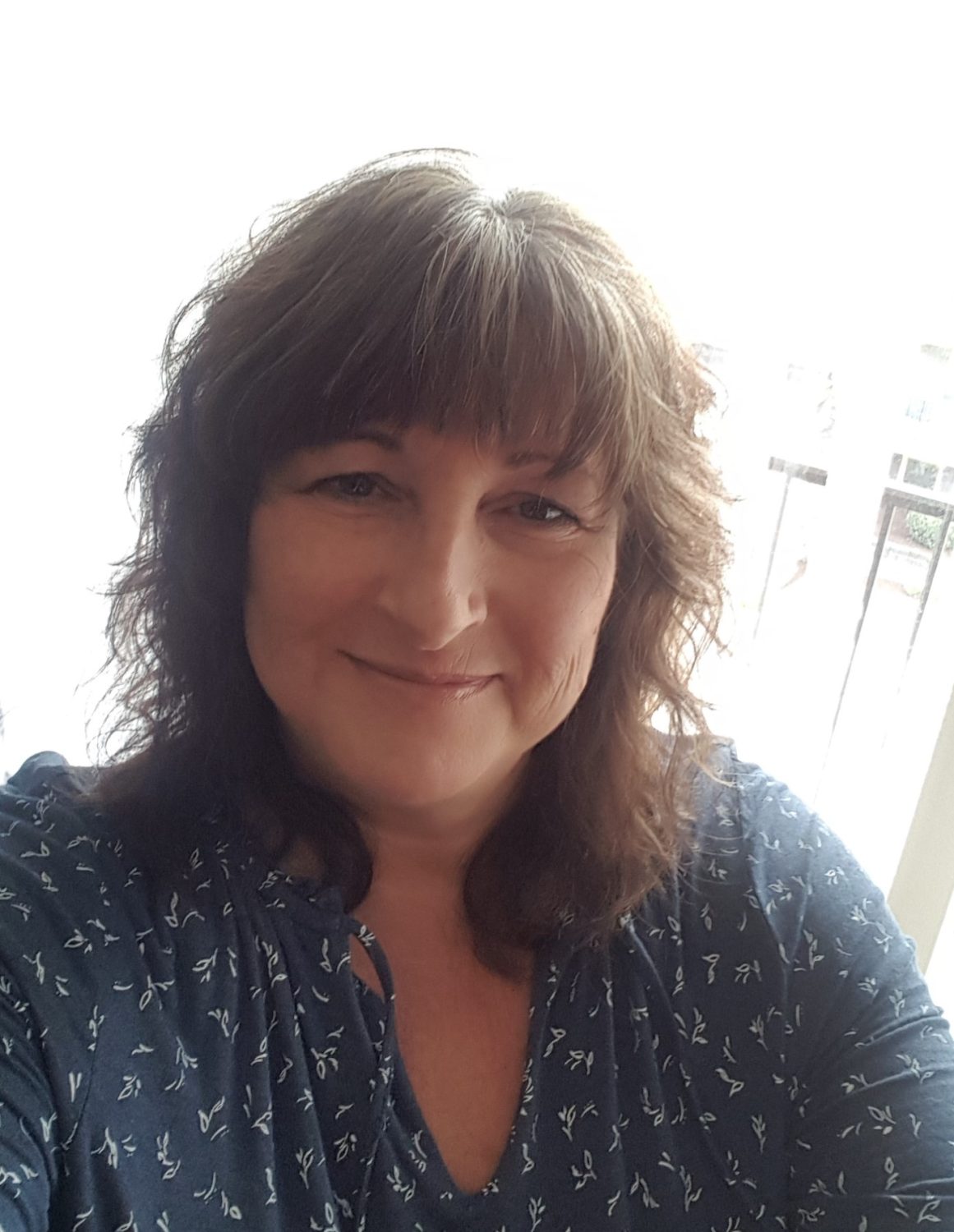 Roxanne Turcotte
Roxanne has been with the HATS team since March 2015 as our Adult Substance Use Counselor and now has taken the position of Program Manager for Homeless Outreach and Substance Use Teams. Most of her training has been 'on the job' and personal life experience. She completed the Justice Institute of BC's, Substance Use Certification in 2013. For over 16 years, she has worked with agencies supporting and advocating for individuals who experience homelessness, substance use, domestic violence, navigating blended families, separation and divorce, under-employed, incarceration, court procedures and other government systems. One of her passions is running groups, facilitating life-skills topics. Her positive nature is welcoming and encouraging. When not at work, Roxanne likes to paint, travel, watch movies, spending quality time with family and friends, especially in nature.
Favorite quote: 'Just Breathe'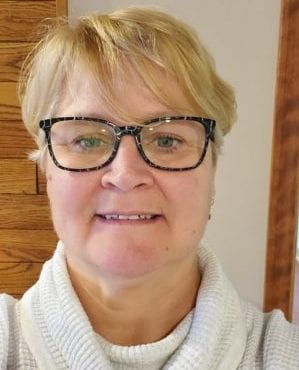 Soraya Duncan
Soraya Duncan has been with The Hope & Area Transition Society since May 2015. Soraya was born in Thompson, Manitoba and moved to Hope, B.C. in her youth where she still currently resides. Her adult career began in Vancouver, B.C. in the accounting industry. After living in North Vancouver for 12 years she decided to leave the city to continue her career journey back in her hometown of Hope, B.C. She managed the solid waste & recycling contracts for the District of Hope and the Fraser Valley Regional District for 20 years. In that time, she met her husband of 26 years and raised two beautiful children. Soraya is passionate about her role as Finance Manager with the Hope & Area Transition Society by supporting the staff and Management Team and keeping the Societies affairs in order. When not at work, Soraya enjoys travelling, spending time with family and just enjoying life.
Anna Gladue
Anna is likely best known for her 25 years of owning and operating the small business and community curiosity; Anna's Incense.
After years of serving her community through volunteer work and business, Anna took a life changing step and was able to proudly join Hope and Area Transition Society in July 2018.
Years of personal growth and a can-do attitude has brought Anna to the H.A.T.S position of Transition House Program Co-Ordinator. Anna's life experience, heart-centered healing and trauma-informed approach suits her well as she has settled into her new position.
Hope has always been supportive of Anna and her family, and she is really enjoying supporting and inspiring women and families from an intersectional feminist approach. If you see her out walking her dogs, hanging in nature or taking the family out for food, stop by and say hi!
"Be a good friend, always"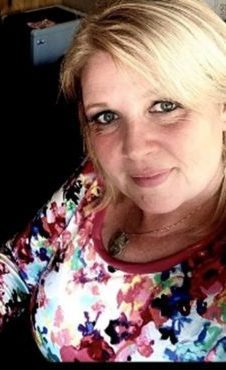 Rachael Armstrong
Rachael has been with HATS since 2018 and is the Program Manager for the Emergency Shelters. Before joining the HATS team, she was working as an Instructor for the College of New Caledonia and was facilitating Continuing Education Workshops in the rural Communities of Northern BC. Originally from England, Rachael lived in several different countries before settling in North Vancouver to raise her four children. She attended Capilano University where she received an Associate of Arts Degree. Rachael spent 14 years working in Policing Support Services where she held positions in Victim's Services, Dispatch and as the Manager of a Community Policing Centre. Rachael believes that while we are on this journey called 'Life' we should all help others as much as we can. She is a firm believer in the 'Housing First' approach and is extremely proud to work for HATS. One of her favourite quotes is "I always wondered why somebody doesn't do something about that. Then I realized that I was somebody" – Lily Tomlin. When not at work, Rachael enjoys spending time with her husband, children and grandchildren; cooking, baking and walking her dogs.
Samantha Kelley
Samantha Kelley has been with Hope and Area Transition Society since 2019 starting as a Key Worker and now as the Family Services Coordinator.  Holding a bachelor's degree in Child and Youth Care, Sam has held various positions in social services throughout the Fraser Valley.  Samantha is passionate and dedicated to serve the community that has been her home for much of her life.  She is now happily raising her own family in her childhood community.  Working with children and families to create positive change has been Samantha's passion.  Samantha is an advocate and an activist, using a feminist lens in her work, she works from a strength based, collaborative and trauma informed practice, walking alongside her families.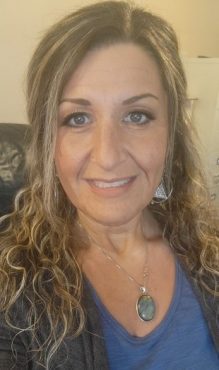 Isabel Perez
Isabel has proudly been part of the HATS team since Spring of 2018 and is now the Program Coordinator for the Emergency Shelter Program.
Isabel is an expert by lived experience. Having overcome her own adversities with stigmatic barriers, her empathic nature and heart for humanity led her to seek ways she could be of service to others. Isabel has organically developed the skills required to take on this current role at HATS through years of volunteering and then working on the front lines at both the transition house and emergency shelter as a Support Worker. Her favorite aspect of the job will always be the meaningful connections established with the folks. Captured by the beautiful surroundings and small-town vibe that are reminiscent of her own hometown of Squamish, Isabel and her family decided in 2017 that Hope was a wonderful place to settle down and grow roots for many years to come. "In every community, there is work to be done. In every nation there are wounds to heal. In every heart, there is the power to do it." – Marianne Williamson
Hope and Area Transition Society provides services, advocacy and education to build resiliency, empowerment and inclusion.
Main Office: (604) 869-5111
400 Park Street, PO Box 1761, Hope, BC V0X1L0
House of Hope Emergency Shelter: (604) 869-7574
650 Old Princeton Hwy. Hope, BC V0X1L4
Jean Scott Transition House: (604) 869-5191
I acknowledge our agency provides services within the traditional, ancestral and unceded territory of the Stó:lō and Nlaka'pamux.